With Molly Rose
TUESDAY
6-7:30pm
$12
Soma Ballet- joyful inquiry for power, pleasure, ease 'n grace.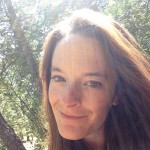 Instructor: Molly Rose
Molly is a Halprin Practitioner of somatic arts, a graduate of Tamalpa Institute (www.tamalpa.org)
A professional dancer, teacher, and choreographer for the last 30 years, she is a life long student of ancient movement arts and the body as wisdom carrier. She works and lives through the lens of somatic ecology, and our collective evolution being body centered, creative, and innately healing.