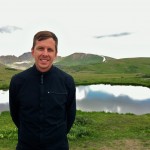 With Jason Simus
Private Instruction
Contact Jason for more information: (575) 737-8671
goldenmountaintaichi@gmail.com
www.goldenmountaintaichi.com
Instructor Simus is a first degree Black Belt in Yang Style Tai Chi and a Certified Qigong and Tai Chi Instructor, having completed a 200-hour, 2-year Certified Instructor Training program. Instructor Simus emphasizes building a strong foundation in fundamental movements, with step-by-step instruction.
Golden Mountain Tai Chi is part of a lineage with a Master's Council including Master Instructor Jerry Dibble, Grandmaster Jinheng Li, Grandmaster Jerry Cook, Grandmaster Puquan Xiao, and Grandmaster Jian Jing Sung Baek, who all contribute to the development and refinement of the curriculum taught at Golden Mountain Tai Chi.
Instructor Simus is a former philosophy professor. He earned a Ph.D in philosophy from the University of North Texas in 2009 and taught courses in philosophy for 9 years. He is a certified NLP (Neuro-linguistic Programming) Practitioner and an Ironman triathlon finisher (Vineman 2010).
Instructor Simus is a professional member of the National Qigong Association and the American Tai Chi and Qigong Association.