MOVING INSIDE OUT
I hope you will join me!
I feel always, and now acutely, these times ask for our personal devotion to our own inner sphere and cultivation of our creative knowing in safe and generative spaces.  Come share and cultivate the wisdom and voice of our collective experience through body centered creativity.
March 2 , 1-4pm
Please RSVP if you'd like to attend
SOMA – embodied arts studio
505 795 1032
Payment of $40  in trade for the time is requested.
Meet your movement body, and creative impulse
through breath, stillness, and inclination
we will explore and play with
the landscape and metaphoric mythology
arising in and from your own body wisdom,
personal awareness,
and intuition
following a grounding warmup,
utilizing somatic guided inquiry in response to:
the moment
collective themes
the space
your physical
emotional &
mental cohesion/capacities
your own desire/impulses
honored through creative expression
and improvisation
in movement, drawing, writing, and witnessing,
we create the liminal shared and sacred space
TaoSatva
#2 Upper Colonias Rd
El Prado, Taos NM
In the beautiful space that is TaoSatva,
(built as a dance center by Bette Winslow)
2000 sq. foot movement space at the foot of the mountain, with light, air, and views
no dance experience necessary, and all physical levels of expression welcome,
wear comfortable layered clothing to move in,
bring a journal if you wish
I will look forward to moving with You!
In Movement with love,
Molly Rose
*please do share with anyone you feel might be interested
"let the beauty you love be what you do"  
                                                         ~ Rumi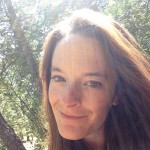 Molly Rose is a lifelong student and teacher in the art of movement. A Professional dancer and choreographer with classical, contemporary and experiential companies throughout the US, her work has appeared with, (among many others) Santa Fe Opera, at the Met, on PBS and "60 minutes", Lines contemporary, and ODC, Dallas and Tulsa Grand Opera, Oregon Shakespeare Festival, SFMOMA, and with Anna Halprin's Sea Ranch Collective, Sotomotion; she is the visionary of Happenstance, an international movement collective for social change.. She is a somatic ecologist and practices privately in both Santa Fe and Taos, a graduate of Tamalpa Institute in CA, the first movement based expressive arts center of arts leadership established in 1978 by Anna and Daria Halprin, and is a facilitator of the Halprin method of expressive arts therapy.
Molly loves and 
believes
 in the power of our ecological home, and our collective creative energy as a catalyst for healing. She is a native New Mexican with gaelic roots.